BACKSEAT
---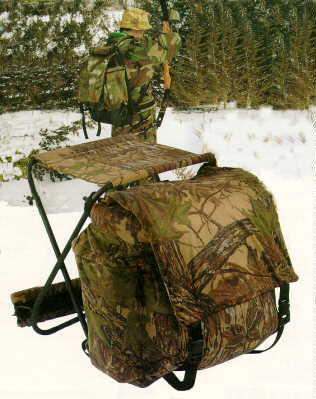 BACKSEAT
OKAMAN
101 First St. No.
P.O. Box 239
Elysian, MN 56028-0239
The original BackSeat
The Outdoor Sport Pack with a Seat!
Wherever you go your "Reserved Seat" will be with you.
Light weight and durable
Body contoured Frame
Chest Strap and Back Support
Weather Resistant
Interior and Exterior pockets
16" Seating Height
Supports over 400 lbs.
Detachable waist strap
BackSeats are available in a variety of fabrics, camo patterns and solid colors: Saddle Cloth, Fleece, Poly Cotton Twill and Nylon. Dove hunters should request camo mesh.