Morning Glories, Blue Jay by Michael Budden
---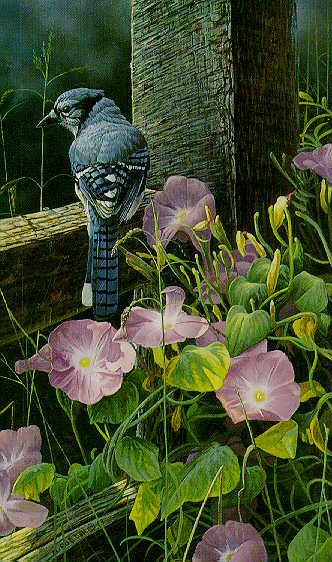 Image Size - 12" x 19"
400 signed & numbered
$65.00

Every spring would bring anticipation of the visual delight that would unfold
before us every summer morning as we watched our garden grow.
We could not get over nature's infinite variety of colors and how they made us feel.
This painting is a tribute to those special MORNING GLORIES.
Budden Studio
212 Sykesville Road
Wrightstown, NJ 08562
(609) 298-8504 -fax/phone
E-mail - mbu8504@aol.com

Back to more PRINTS by Mike Budden
Back to more ORIGINALS.



---